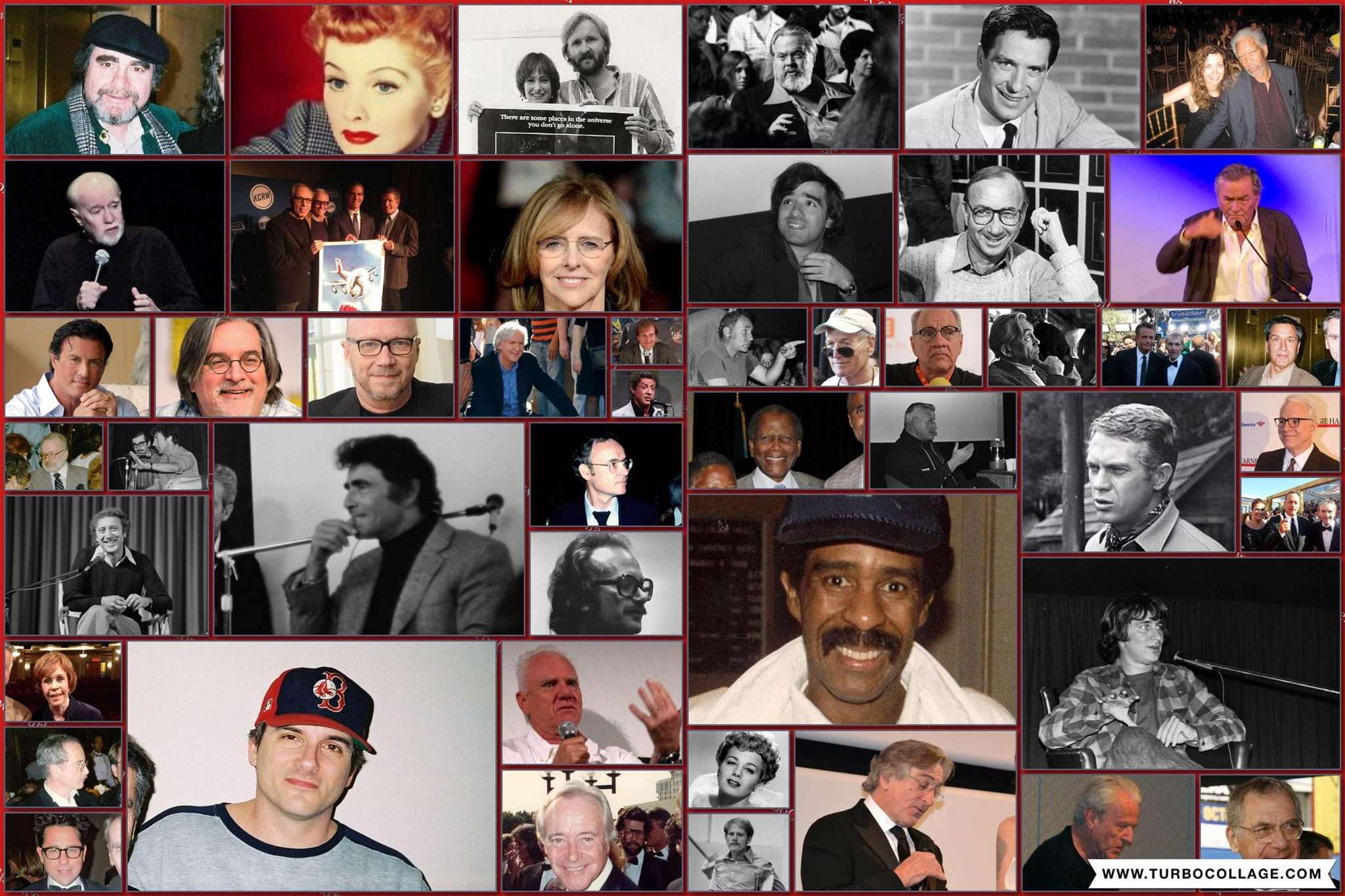 sherwood oaks film school
A Unique History
GET STARTED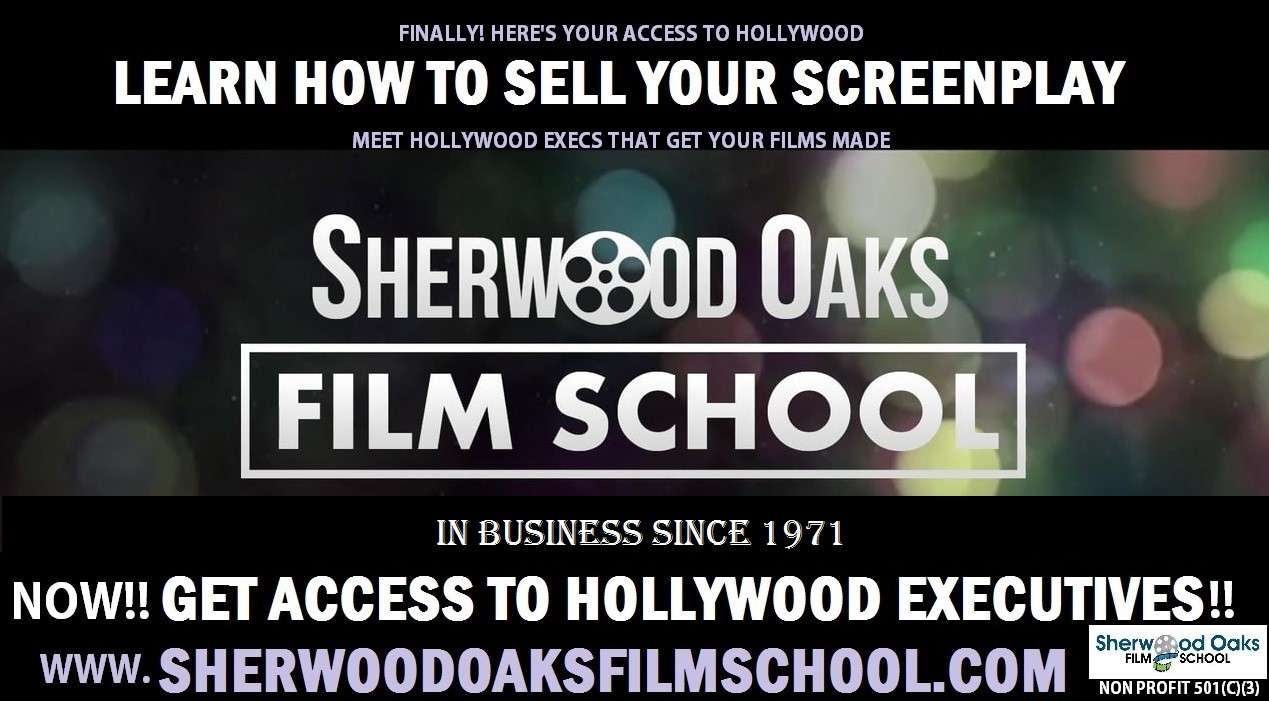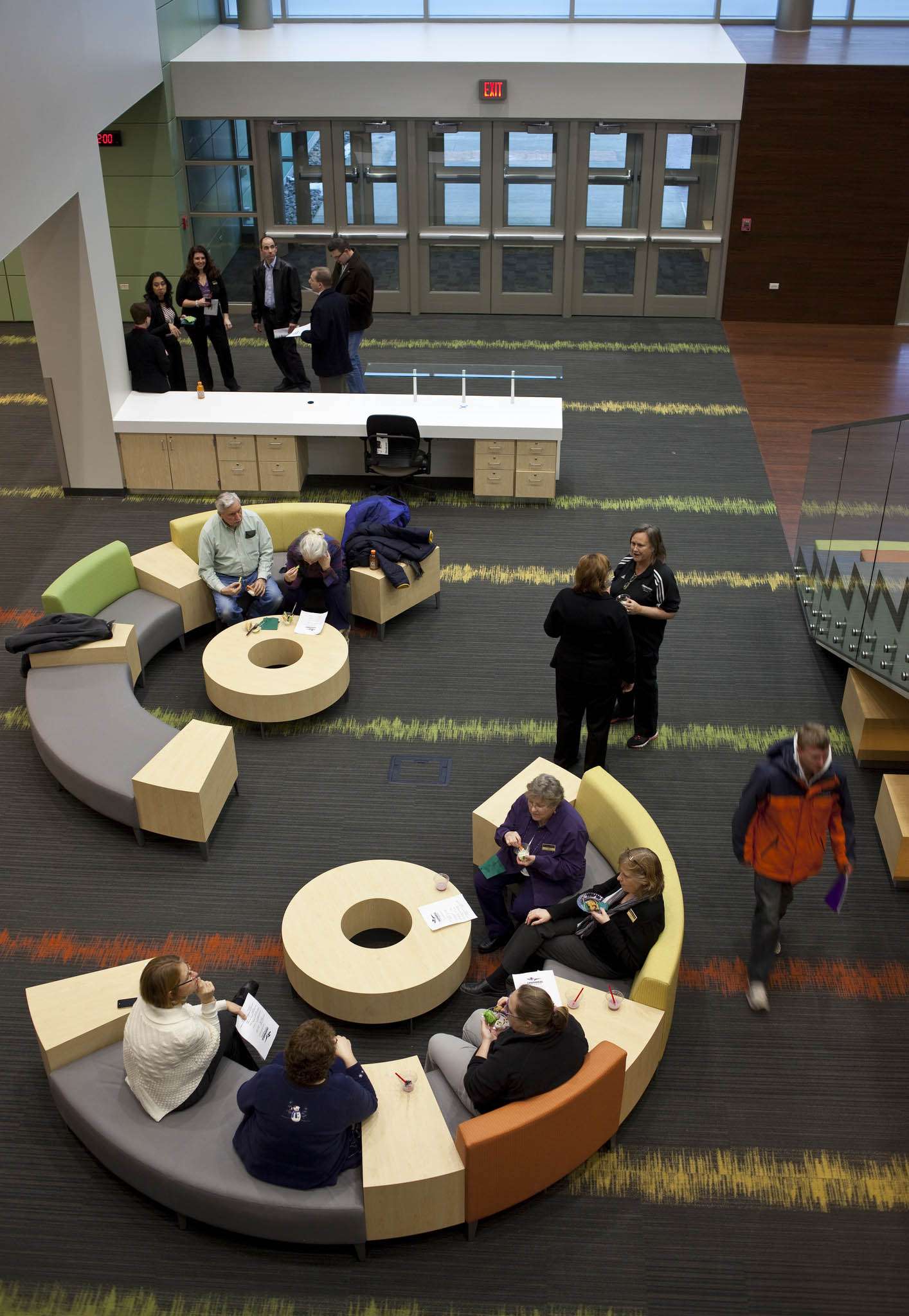 25 Students
crowds
no
Typical Class Size
roundtable networking
our
works
GET STARTED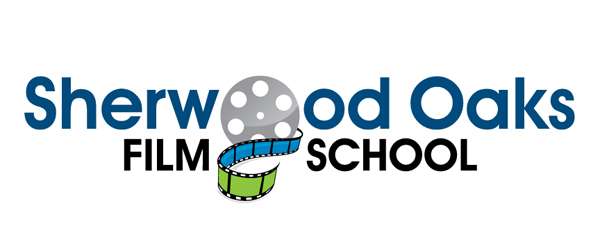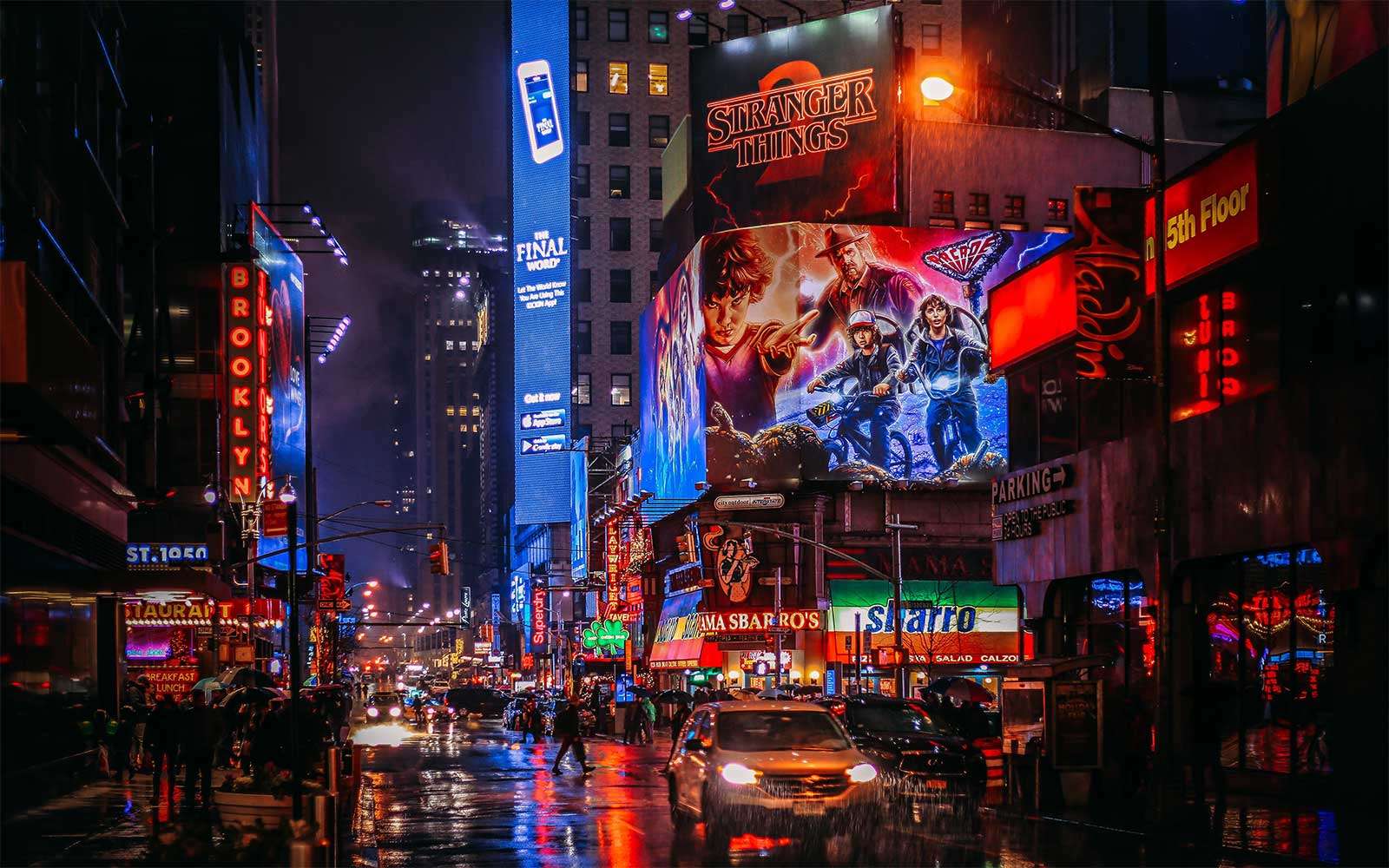 100% of funds
school
go to the
non-profit school
501(c)(3) certified
DONATE: TAX DEDUCTIBLE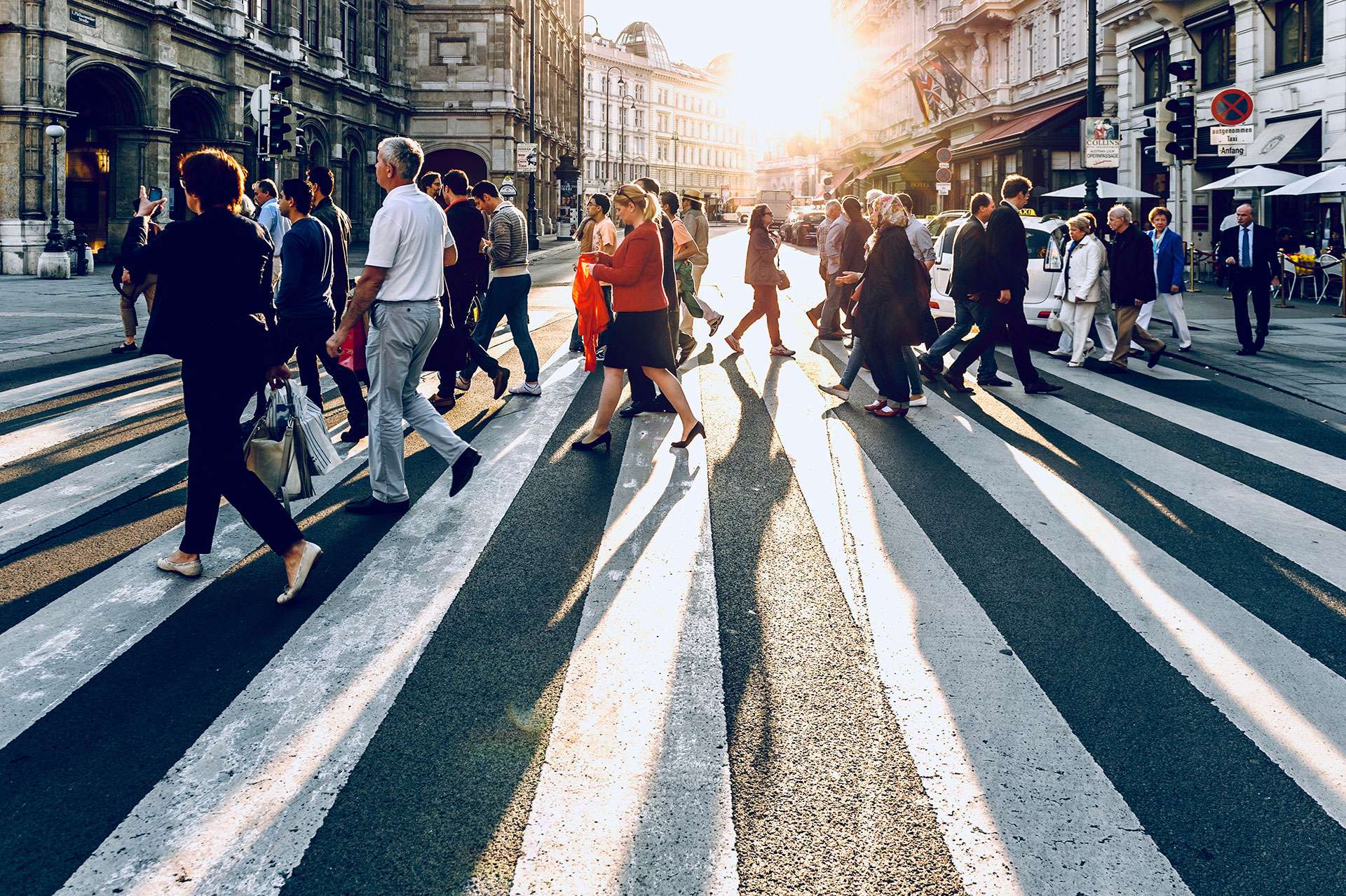 LEARN THE ACTUAL
SKILLS
Practical, and
Personal
needed to
ADVANCE
IN HOLLYWOOD
GET STARTED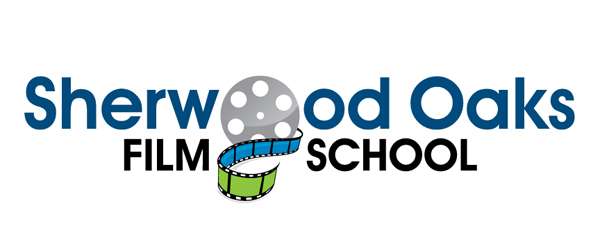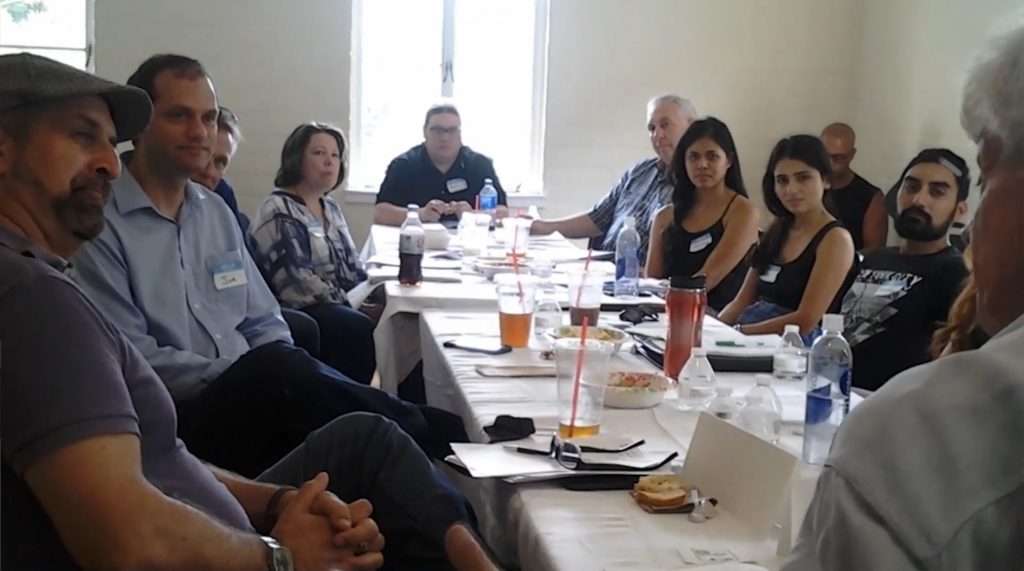 most effective
time and money
use of
proven
for breaking in to
hollywood
GET STARTED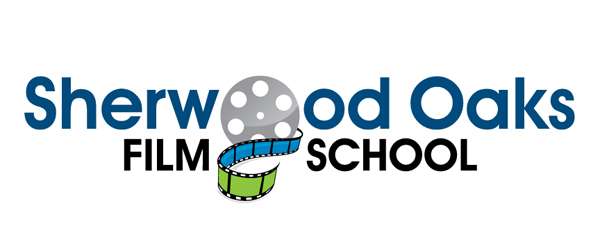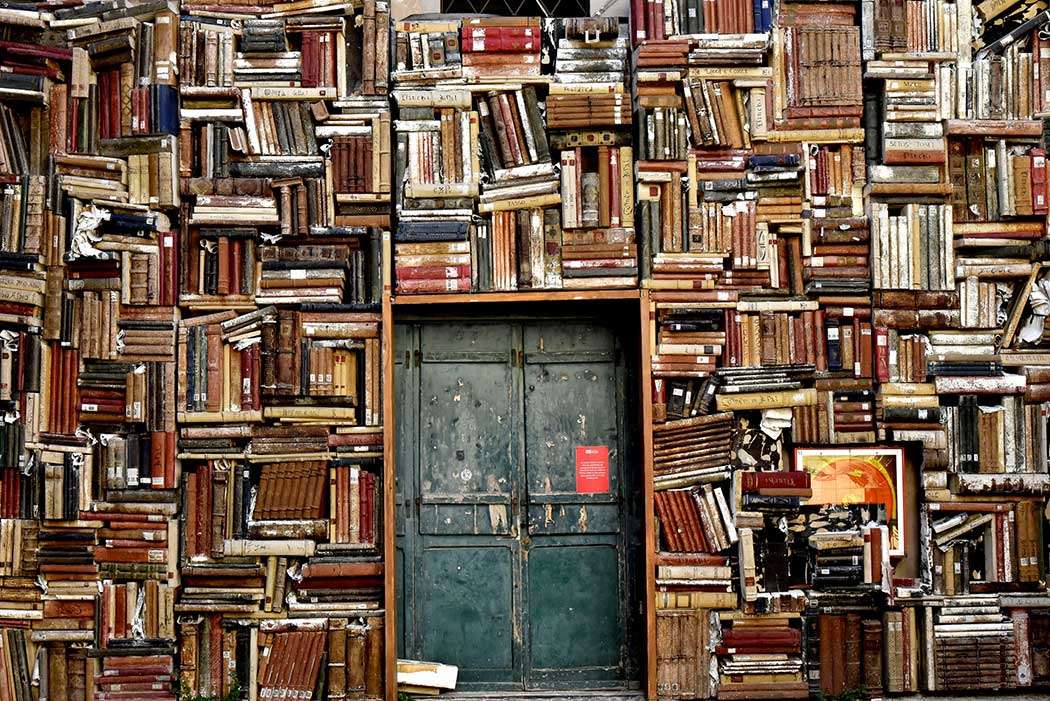 BOOK KNOWLEDGE BUT
HUNDREDS
PRACTICAL KNOWLEDGE!
NOT
OF HELPFUL/USEFUL POINTERS
ONLY AT sherwood oaks film school!
YOU WILL GET
GET STARTED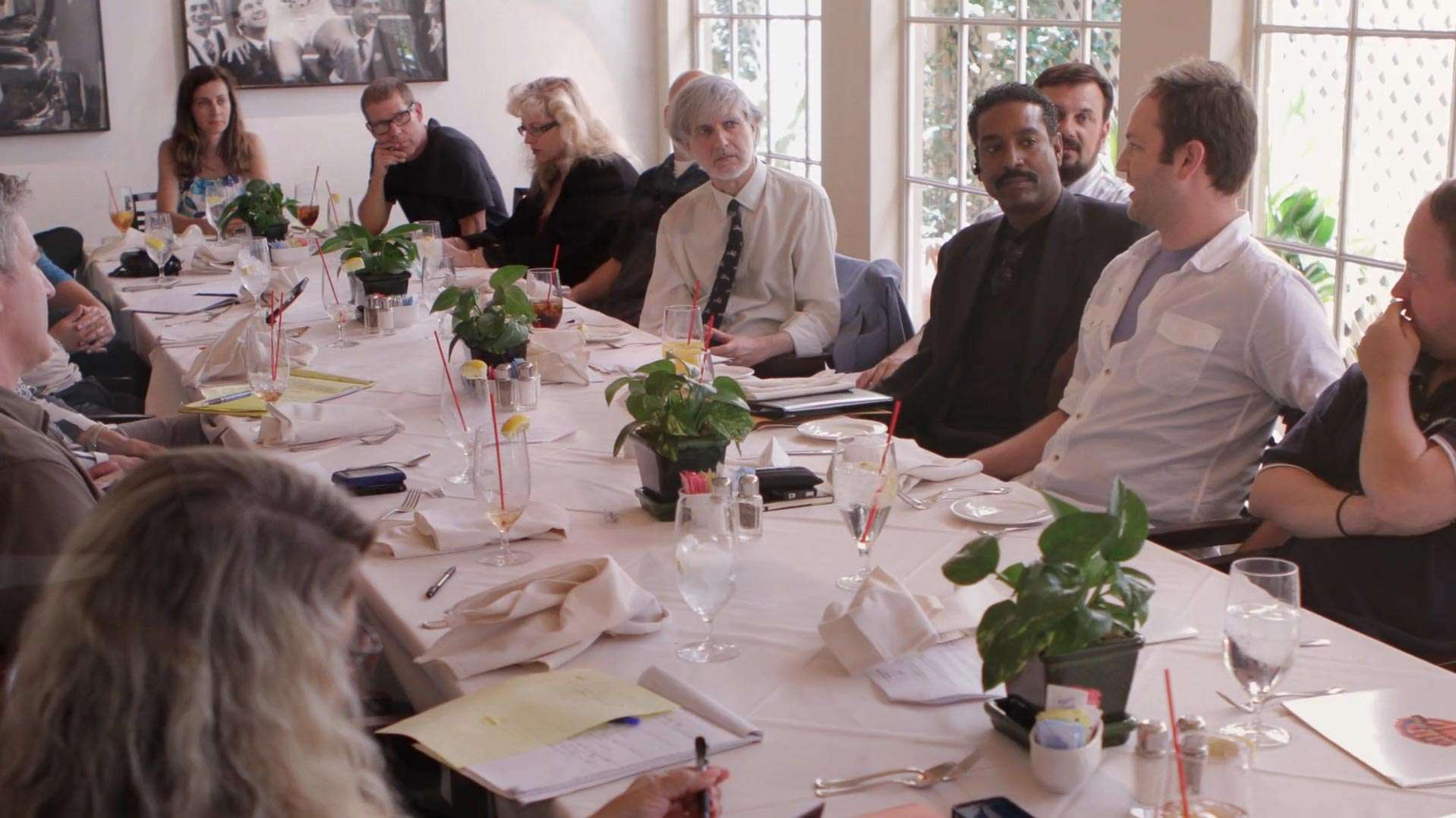 and personal
pitch
skills needed to
actual, practical
successfully
learn the
GET STARTED
What Makes Sherwood Oaks Special?
…a HUGE list of our past famous teachers, alumni, and guests going back all the way to the beginning.
It's a history that MADE Hollywoood!
What They Say…
"Sherwood Oaks is essential because it takes a person who has no chance of interacting with someone who matters in the business, and it gives them that chance" (Gary Solomon)
"I LEARNED the entertainment business by going to Sherwood Oaks" (Darryl Marshak)
"The thing about Hollywood is they are always looking for the next voice, they are always looking for the next person who tells them a story they've never seen before" (Mark Fergus: Iron Man Oscar-nominated Writer)
PLEASE CONSIDER A DONATION TO SUPPORT OUR ARCHIVES PROJECT & WORKSHOPS!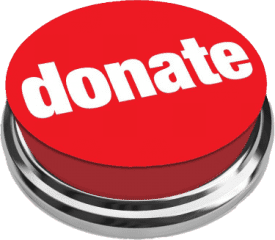 Donate online by clicking the Donate button,
Mail checks to:  7095 hollywood Blvd., Suite 876, Hollywood CA 90028
Thank you for your support. Please stay safe & take care of yourself during these challenging times.
All donations are tax-deductible 501(c)(3).

Our April 30-May 1 class is Postponed Due to Coronavirus
Registration will open when dates are finalized.
Scroll down to SIGN UP for our NEWSLETTER. Make sure you get your registration form early! Classes fill up fast!
We hope to re-schedule for Fall 2020. Watch here for updates.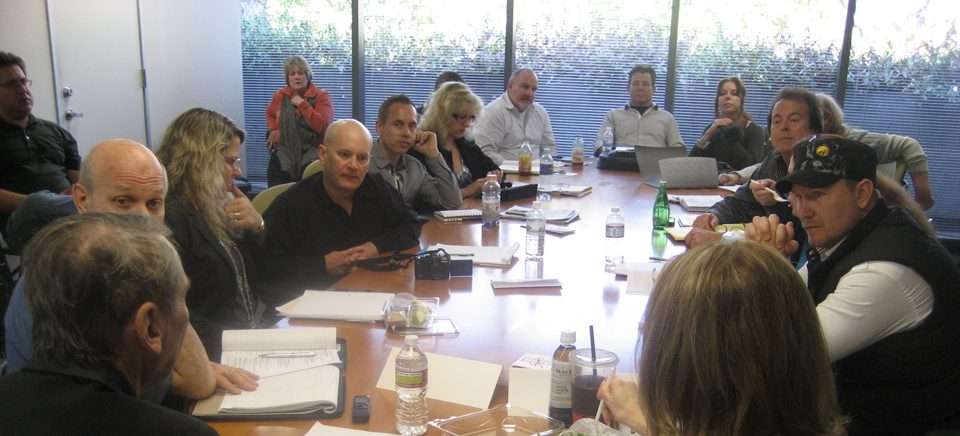 The SUCCESS OF OUR ALUMNI SAYS IT ALL
FOUNDED IN 1971
The mission of our non-profit 501 (c) (3) educational organization is, to provide the opportunity for people interested in working in the entertainment business to connect with and learn directly from actual working professionals, not teachers, who have achieved substantial success in the industry. We remain dedicated to the legacy of Gary Shusett to keep alive, for decades to come, a similar platform where hundreds of successful writers, directors, producers, actors, musicians, and others have already come to "pay-it-forward" by generously sharing their experiences, advice, and hard-earned wisdom with newcomers who share their passions.
CLASSES OFFERED AT SHERWOOD OAKS FILM SCHOOL

For almost half a century, we have offered one to four day seminars where people learn and meet Hollywood professionals. We open our contact lists to you. No where else in the world is there an opportunity for this unprecedented access for such a small investment of both time and money.
MEET SOME OF OUR FAMOUS ALUMNI AND TEACHERS AT SHERWOOD OAKS

Mr. Stallone wrote Rocky while attending courses at Sherwood Oaks. We were fortunate enough for him to come back and speak at Sherwood Oaks and to be among our famous alumni. Although best known as an actor, he is an avid writer and taught a writing class for Sherwood Oaks. He does his best to write everyday even if it is two words – FADE IN.
OUR MISSION AT SHERWOOD OAKS
The mission of our non-profit 501 (c) (3) educational organization is, and has been for almost half a century, to provide the opportunity for any person interested in working in the entertainment industry, to connect with and learn directly from actual working professionals who have achieved substantial success in the industry, not just teachers or educators. We remain dedicated to the legacy of our founder Gary Shusett, which is to keep alive for decades to come this regular platform where hundreds of successful writers, directors, producers, actors, musicians, and others have been "paying-it-forward" since we opened. They come to generously share their experiences, advice, and HARD-EARNED wisdom with newcomers who have those same passions.
CERTIFIED 501(c)(3) non-profit!
CONNECT and LEARN from actual WORKING PROFESSIONALS in the industry!
DEDICATED to the legacy of the founder, GARY SHUSETT
OUR MISSION remains UNCHANGED for 45 years.
WORKING PROFESSIONALS who started out here, PAYING IT FORWARD!
Famous Alumni
Many famous people in Hollywood got their start at Sherwood Oaks. Check it out!
Famous Teachers
Many of the top names in Hollywood who got their start at Sherwood Oaks, Come and teach, just to freely give back what they received, and LOVE IT.
Our Mission
The mission of our non-profit 501 (c) (3) educational organization is to provide the opportunity for any person to learn and get the access they need, and to remain dedicated to the legacy of our founder, Gary Shusett.
Our Boards
As a 501 (c) (3) non-profit, we have both an Executive Board (board of directors) and an Advisory Board. Take a look a who sits on our boards.
Who is Sherwood Oaks Film School For?
Sherwood Oaks Film School is for all those who are the slightest bit interested in any aspect of the film industry, whether it be acting, screenwriting, filming/camera work, directing, or producing. Hollywood is a hard network to break into, with how busy everyone is, and all the security surrounding all the events, that even if you "could" get to, would make meeting someone there and actually talking to them, nearly impossible. At Sherwood Oaks, we have a created an environment where you can bypass all that, and get advice and input, and even make a pitch to working well-known top level professionals in the industry. Our classes are deliberately small, so that those who attend have plenty of time and opportunity to meet and talk to people on a personal level. It's informative, educational, and above all, you will have a blast. Our speakers dedicate their time to give back what they freely received, and so many of them love nothing more than this opportunity to "let their hair down" so to speak, and you will never meet people like this anywhere else.
aspiring actors
aspiring screenwriters
aspiring cameraman/film crew
aspiring directors
aspiring producers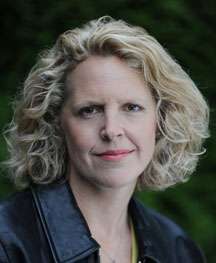 Megan Johnson
Megan Johnson, Director/Writer
Sherwood Oaks introduced me to Alexia Melocchi owner/producer of Little Studio Films at a Sherwood Oaks class. Stealing roses starred John Heard who starred in Home Alone and Cindy Williams who starred in Laverne & Shirley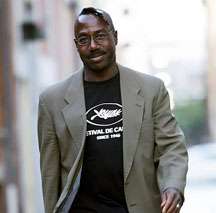 Bruce B. Gordon
A director, screenwriter, producer, editor and songwriter. While working at Aaron Spelling Productions in production accounting, Bruce wanted to transfer over to the creative side. Bruce attended Sherwood Oaks discovering insight into the creative process while obtaining contacts, catapulting him to a new level.  The CEO of Bruce Gordon Media, Bruce directed his award winning short film, "Whole 'Nother Level" selected for the much esteemed Cannes Film Festival.  Bruce Gordon has returned to share his  insight with Sherwood Oaks students.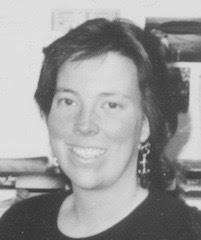 Joany Kane
Sherwood Oaks Alumnus and genre writer Joany Kane has had an unstoppable trajectory in Hollywood.  Joany Kane focuses on a particular genre of Christmas films, and along with a bit of Sherwood Oaks insight and an extraordinary amount of talent, Joany wrote nine films produced shown on Hallmark and ION.  We are honored to have her be part of Sherwood Oak's recent successful alumni.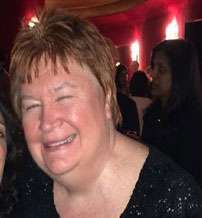 Claire V. Riley
Sherwood Oaks Alumnus, Claire V. Riley is a comedy screenwriter specializing in heart-felt, female lead-driven comedies. After attending Sherwood Oaks, Claire wrote THE PERFECT FAMILY, starring academy-award nominee Kathleen Turner, Emily Deschanel, Richard Chamberlain and Jason Ritter. THE PERFECT FAMILY film premiered at the Tribeca Film Festival and in theatres in both LA and NYC. US Theatrical distribution is one of the hardest thing to achieve in Hollywood.  Congratulations to Claire!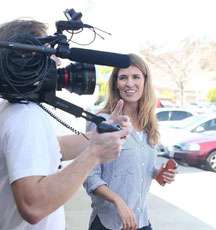 Autumn McAlpin
(Concept to Screen in 6 years),
Utilizing the Sherwood Oaks one-sheet technique, Autumn optioned her film WAFFLE HOUSE at a Sherwood Oaks seminar, utilizing Sherwood Oaks speaker (producer). WAFFLE HOUSE went to screen on Amazon, Hulu and has been featured in a CNN article. Despite a hectic schedule of taking care of four growing children, Autumn has achieved five writing credits within a four-year time span. She has also gone the extra mile and directed LOOK FOR A FEW MINOR DISTRACTIONS, which she also wrote. So excited to see what is next for SWO alumni, Autumn McAlpin.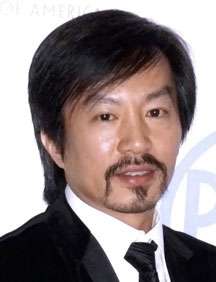 Michael Yuen
UCLA engineer and Sherwood Oaks Alumnus Michael Yuen has achieved an enormous amount of success in Hollywood. After attending multiple Sherwood Oaks seminars, Michael landed a CAA agent, and won best pitch for a feature film at Sundance Producers Conference. Michael sold his script SPAGHETTI VS. NOODLE to a powerful Hollywood producer and then was initiated into the prestigious Writers Guild of America.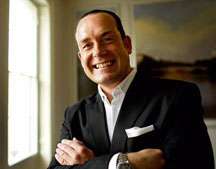 Mark Mahon (International student)
Mark Mahon, Film Director
"Thanks to Sherwood Oaks, I met Richard Chamberlain and Michael Madsen and got my film made, Strength and Honor. I was fortunate to be on the Today Show and have over 18 wins and 32 nominations. I am working on two more projects. William Morris has asked me if I would like representation. Thank you Gary Shusett!"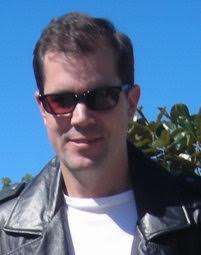 Chris Billett
Chris Billett came to Sherwood Oaks's Agent and Manager seminar and immediately got representation. A rarity in Hollywood.  Also, Chris worked on projects with Sherwood Oaks' speaker, Gale Ann Hurd, mega-producer of such films as Terminator-Genisys.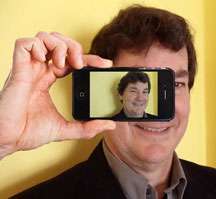 Michael Duke
Michael Duke, Producer/Director
Sherwood Oaks has propelled my career, Hitman for Hire, my proposed film, was recently in the press and am working on my next TV series! Thanks Sherwood Oaks for the Hollywood insight and amazing contacts.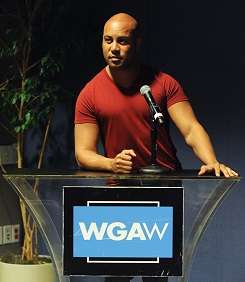 Hilliard Guess
Hilliard Guess

has progressed through Hollywood, not only being a member of the Writers Guild Association (WGA) but sits on numerous committees. Hilliard Guess not only writes and acts, but also directs. He heads his own production company, Hilldog Productions which sits on THE LOT studio in West Hollywood. Hilliard Guess still returns to Sherwood Oaks and has come back as a speaker and mentors other students.

We are so proud of Hilliard!!

(photo by Bonnie Osborne)
Start Today!
 Familiarity creates recognition. Attend seminars often, and become known!
Questions? -Write us.
It's very important if you are at all interested in attending a Sherwood Oaks class that we have your email and contact information. The way the classes work at Sherwood and due to the high professional level of teachers we get to teach here, our classes are almost always at the last minute, …withing 3 weeks of deciding to have a class. The professionals that we get just cannot commit earlier than this because of their hectic schedules, so we try to work around their schedules. This does not give us a lot of time to see who is interested in attending a class once we decide to do one, so if you think this is something you want to do, it's IMPERATIVE you give us your email and contact information so that we can reach you easily when we do schedule a class. When we schedule a class, we will send out an emailing to EVERYONE on our list. So, it's up to YOU to get on our list.